↑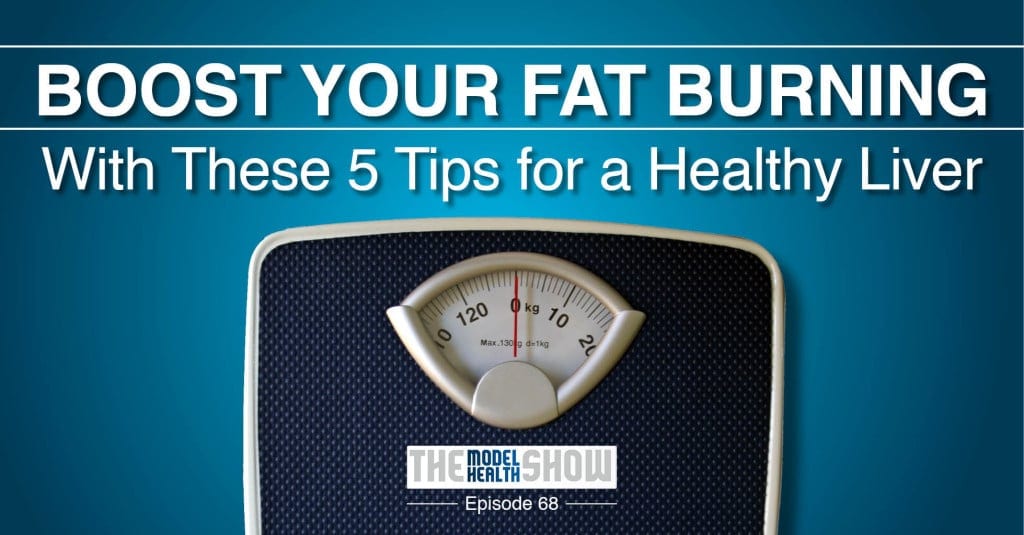 TMHS 068: Boost Your Fat Loss With These 5 Tips For A Healthy Liver
You're going to be shocked to find out how much your liver function impacts your body's fat loss (or lack thereof). Your liver is often referred to as the "second brain" of your body, and for good reason.
Your liver has responsibilities in regulating hormone function, assimilating nutrients, and handling insulin, just to name a few. All of these functions are critical to your health, and all of these functions are also critical to your metabolism.
When looking to lose body fat, we tend to jump to the "external" things we can do, not understanding that fat loss is really an inside job.
It's the function and performance of your body's major fat-burning organs that will tell the tale of your fat loss long-term.
We need to do everything in our power to support these major organs in being as healthy as possible. This is really the key to losing fat and keeping it off. Today you're going to discover how to enhance the function of a member of the royal family of fat loss organs. Long live the liver! Enjoy!
In this episode you'll discover:
What the most regenerative organ in you body is (and why you can't have it removed).
Why whey protein powder can be problematic.
How your liver impacts the macronutrients you eat (this is critical!)
What role your liver plays in the creation of fat.
What hormone is responsible for fat storage in your body.
Why you need to find your carbohydrate tipping point.
The truth about how cholesterol in food impacts your body.
Why many endurance athletes are getting off of high carbohydrate diets.
What bile is and the two major roles it plays in your health.
The gallbladder's function in supporting the liver (this is a great superhero reference!)
How your liver is responsible for dealing with toxins and waste products.
Why it's critical to avoid synthetic supplements and drugs and much as possible.
The powerhouse hormone that your liver produces (muscle growth, energy, and more!)
How your liver interacts with insulin.
5 common culprits that can cause liver damage.
The impact that most unsaturated oils have on your liver.
How to use olive oil (and not have it hurt you).
What the "noodle challenge" is. (Are you up for it?)
How alcohol impacts your liver.
A resource you can use to find out side effects of common medications.
The shocking study that proved how pesticides damage liver function.
The 5 tips for a healthy liver.
What "organic" means.
How exercise affects your liver function.
What the best supplements for liver health are.
How to do a liver cleanse.
What the best foods for your liver are (easy to add-in everyday!)
Items mentioned in this episode include:
Get the Free Checklist: "5 Keys That Could Radically Improve Your Energy Levels and Quality of Life"
HEALTHY MEALS EVERYONE WILL LOVE
The Greatest Gift You Can Give Your Family is Health
When you gather your family around the table to share nutritious food, you're not only spending quality time with them - you're setting them up for success in all areas of their lives.
The Eat Smarter Family Cookbook is filled with 100 delicious recipes, plus the latest science to support the mental, physical and social health of your loved ones.