Protein powders are as synonymous with fitness as tough workouts, competition, and yoga pants. (I want to give a special shout out to the creator of yoga pants… Thank you, where ever you are.)
Even though the protein supplement market has been oversaturated and misunderstood, the reality is that: Human beings are protein machines.
All the way down to our DNA, you'll find instructions for building our brain, digestive system, muscles, immune cells, and so much more out of protein building blocks.
To build new structures, we must provide our bodies with the raw materials it needs to make it happen. You can't build your muscle out of cheese fries and Doritos (believe me, I tried). And if your body is deficient in the protein building blocks it needs, you will breakdown faster, and live a poorer quality life as a result.
The big issue in our world today is that we live in abnormally stressful conditions where our bodies have to work on high gear more often. More stress to fight, more infections to defend against, and more need to build new brain and nervous system tissue than ever before. And don't even get me started on how you need protein to build a sexified lean body… You already know that!
Though many people are adamant about getting in their protein supplement today for some of these reasons, many are unaware that the protein they are choosing may be doing more harm than good.
Here are 3 reasons you need to change your protein powder:
1) Digestion – The conventional go-to for protein powders for the past couple decades has been whey protein. For some people, this has worked out fine, but for many others this has been a stinky situation.
In the health & fitness field, whey protein is often referred to as "Gas & Blast" due to the unfortunate effects of causing more bloat, digestive distress, and gassiness.
I remember hearing an interview from Halle Berry back in the day when she was getting in shape for the movie Cat Woman (bad movie, but great body). She said to the interviewer that she'd be glad when she could back off on all the exercise and whey protein shakes she had to drink because of all the gas she was kicking out. (Wait, whaaat? Halle Berry farts?)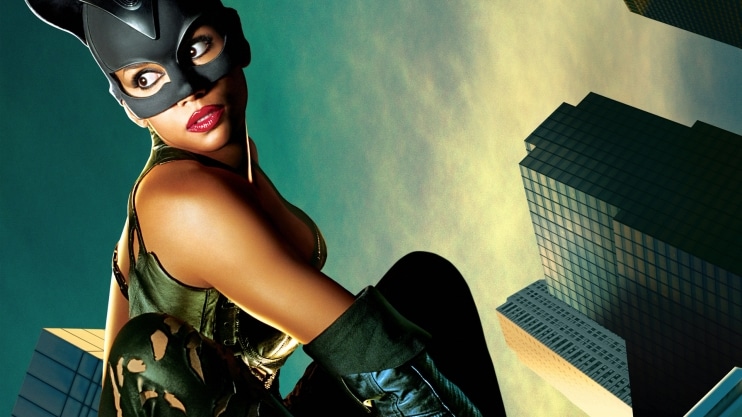 There are actually many reasons for these digestive woes. Unfortunately, many whey protein producers claim that their products are safe for those who are lactose intolerant because there is little to no lactose found in it (especially if it's an isolate).
The problem with this is that even a small amount of lactose (milk-sugar) can be enough to set off a chain reaction of health problems. For those who are lactose intolerant (which you probably are if you're not a baby, and if you are a baby and reading this, great job!) just that small amount of lactose found in whey will go undigested in your digestive tract and trigger excessive activity with bacteria in your gut.
As a result, you end up experiencing the bloating, distended stomach, and gassiness that are definitely not the sexy part getting in shape.
Some people will hop to vegan proteins like soy to avoid this, but end up jumping into another problem. Many soy proteins, for example, are hexane extracted. That's hexane, as in gasoline, as in that's explosive stuff, as in that's just crazy!
So whether you are unknowingly choosing the conventional whey, or the typical soy alternative, you are not doing your digestion any favors. And the truth is, it's not "You are what you eat", it's really, "You are what you digest."
To wrap this digestion point up, internal distress, denatured amino acids, and the potential immune response can lead to an increase in mucus production and hormone dysfunction. This can translate to an increase in allergies and asthma symptoms, skin breakouts (especially back acne aka bacne), and more frequent colds and infections. More than enough reasons to leave these lower quality protein sources behind.
The solution:
The most digestible protein source that you'll find for the human body is hemp protein. Hemp protein contains a unique blend of two soft, highly digestible proteins called edestin and albumin.
Globular proteins like edestin are regarded as the most bioavailable, usable sources of protein for the human body. The word edestin is actually from the Greek word "edestos" meaning edible. Hemp is actually the only known source of the powerhouse protein edestin.
Edestin has also been found to contain higher levels of essential amino acids than soy, and you'll also avoid the harsh extraction process used to turn the soy bean into a protein powder.
Hemp FORCE protein is the most effective, most digestible protein on the planet. And to make it even more remarkable, it tastes absolutely amazing.
I've been a fan of hemp protein for a long time, but other brands were too grainy, and often used high glycemic sweeteners to mask the earthy taste of hemp.
Hemp FORCE has cracked the code by utilizing low glycemic sweeteners like stevia and mesquite to create flavor sensations that will blow you away. Plus, the texture and mixability is better than any other protein powder I've ever seen.
If you're interested in having a protein powder that fuels performance, protects you from digestive distress, and tastes amazing, then get your hands on some Hemp FORCE protein now!
2) Toxicity – A Consumer Reports study found that several of the major whey protein powders on the market exceeded the safety limits for heavy metals recommended by the USP.
Heavy metals like arsenic, cadmium, lead, and mercury were found in surprisingly high amounts in protein powders and drinks you'd find on your local GNC store shelves.
The most alarming were the amounts of arsenic and cadmium. Exposure to arsenic has been linked to cancer of the bladder, lungs, skin, kidney, nasal passages, liver and prostate. It's a strong immune system depressant, and shown to damage blood vessels and other cardiac tissues.
Cadmium is also a known carcinogen. It's proven to damage DNA and also disrupt DNA repair systems that help prevent cancer in the first place. These heavy metals are bad business. But the question is, how did they get into the protein powder in the first place?
This goes back, again, to the misinterpreted saying, "You are what you eat".
Not only is it deeper than 'you are what you eat', but when it comes to the animal proteins you consume, it's really, "You are what you eat ate."
The health of the animals that provide you with the protein you consume is of the utmost importance. Toxicity becomes more concentrated as you move up the food chain, accumulating in the tissues of the animal, and transmitting over to the animal's meat, organs, and bodily fluids. In this case, it's the whey made from milk.
If the animals themselves are eating an abnormal diet, then the milk they produce will be far less safe to consume. Did you know that only a small fraction of a whey proteins on the market are from cows that actually eat grass?
The vast majority of whey protein products are from cow's who've been given a diet of soy and/or corn. Not sure if I'm the only one that noticed, but cows can't shuck corn… And I'm pretty sure that they can't cook beans either. It's just those pesky hooves that they have… They're just not that graceful in the kitchen.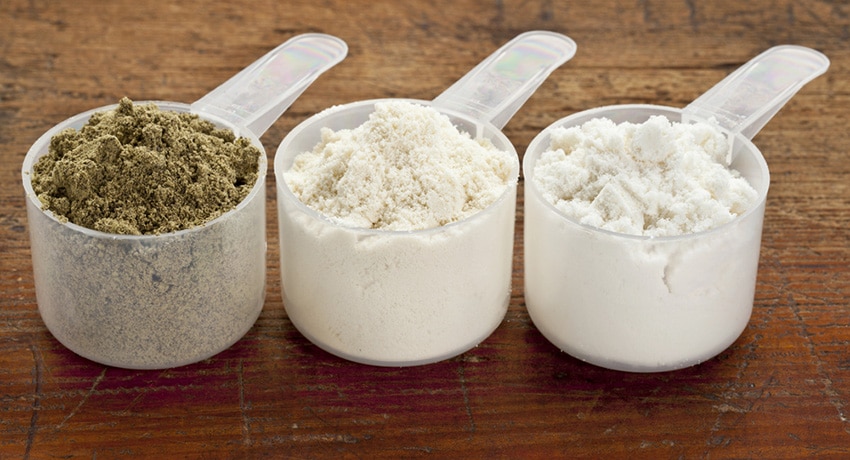 Bottom line is, when you give cows food that they have not evolved eating, they get sick just like humans do. This is also the reason that most conventional whey products are from cows that have been treated rigorously with antibiotics. This destroys their immune system, and leaves them susceptible to every disease under the sun. But hey, that won't affect you when you drink their milk… Nah, I'm just kidding. Of course it will!
Add to the mix that you are consuming the whey from potentially hundreds of different cows in one jug of protein powder, you can imagine the not-so-pretty number it can do on your immune system.
You are what you eat ate. If the cows are consuming GMO corn and soy grown in soil that is saturated with unnatural fertilizers (which contain dense amounts of heavy metals) it's no wonder that studies are finding the heavy metals in the whey. It's just how the system works.
The Solution:
To get out of that system and get a protein supplement that's exceptionally more safe, it's a good idea to shift over to a plant-based protein. There's going to be less toxicity because it's lower on the food chain, but you want to get one that still packs the protein punch that you would find in an animal source.
Hemp FORCE utilizes a rich and complete protein derived from organic hemp seeds. You're no longer going to have to be concerned about nefarious pesticides and heavy metal laced fertilizers making their way into your body. Hemp FORCE contains all of the essential amino acids, and all three branched chain amino acids (BCAAs), making it one of the most potent sources of plant protein in the world. You'll get the protein that you need, and none of the stuff you don't.
3) Dense Nutrition – The protein you choose should never be deficient in the co-factors that actually make it work. Protein doesn't function by itself in the human body.
Nothing functions independently in nature. Everything depends on something else to give it life and make it work.
Most protein powders on the market are so heavily processed that they give no regard to this fact. Vitamins and minerals found in the food, blah, who needs 'em! Antioxidants and neurotransmitters, please, who said any of that stuff is important?
The vitamins, minerals, and immune factors that would be found in a cow's milk (intended to give to it's baby) are all but destroyed in the processing practices of most whey protein companies.
You are not left with anything close to a complete food… You are left with, well, protein and none of its friends (and protein is definitely not a shy little introvert – It likes to partay.)
Soy, on the other hand, has been found to absorb plenty of nutrients from it's environment, but an abnormal amount of the wrong stuff. One study on protein-rich soy infant formula found that it contained up to 200 times more manganese than natural breast milk. You probably know that manganese is an essential nutrient for the human body, but consuming it in excess has been linked to reduced brain function and even Parkinson's Disease.
Soy is a plant that has this unique affinity to absorb excessive manganese. This could be a good indicator that it's not an appropriate human food. Add to the mix that it's extremely high in estrogen compounds and trypsin inhibitors that actually block the uptake of proteins, and the case is pretty clear that soy is not the standard that we want to subscribe to.
The Solution:
Hemp protein provides a safe variety of minerals and trace minerals that make the protein more useable by the human body.
Hemp contains healthy amounts of magnesium, iron, zinc, and potassium as some of the highlights. All with critical roles in brain function, blood building, the immune system, and muscle function as well.
In nature, hemp contains nearly the exact ratio of omega 6's to omega 3's that are ideal for the human body. Research indicates that we need a 3:1 to 4:1 ratio of omega 6 to omega 3 respectively.
In our world today we are bombarded with foods that contain extremely high levels of omega 6's (the pro-inflammatory fatty acids) and not enough omega 3's (the anti-inflammatory fatty acids). Hemp contains a ratio of approximately 3.38:1 of Omega 6 to Omega 3 and no other food is this identical. This is yet another reason why hemp looks to be an amazing food for human beings.
At 35 percent protein by weight, hemp is a naturally high protein food that provides the most useable source of protein for the human body. It's a food that we all need to incorporate as we move forward in our health and becoming the best version of ourselves.
So to answer the question: What is the best protein powder? Clearly, hemp protein stands head and shoulders above all other conventional protein powders in digestibility, assimilation, safety, and nutrient density.
By you being someone who takes action to improve their health and longevity, I'm going to share with you an exclusive link that will get you 10% off on the amazing Hemp FORCE protein. For the ChocoMaca flavor click here or for the Vanill-Acai flavor click here. You can use either link or simply enter the coupon code modelhealth at checkout for 10% off your Hemp FORCE and all other human health and performance supplements now!
Here's to a better protein, better performance, and better health for years to come!