↑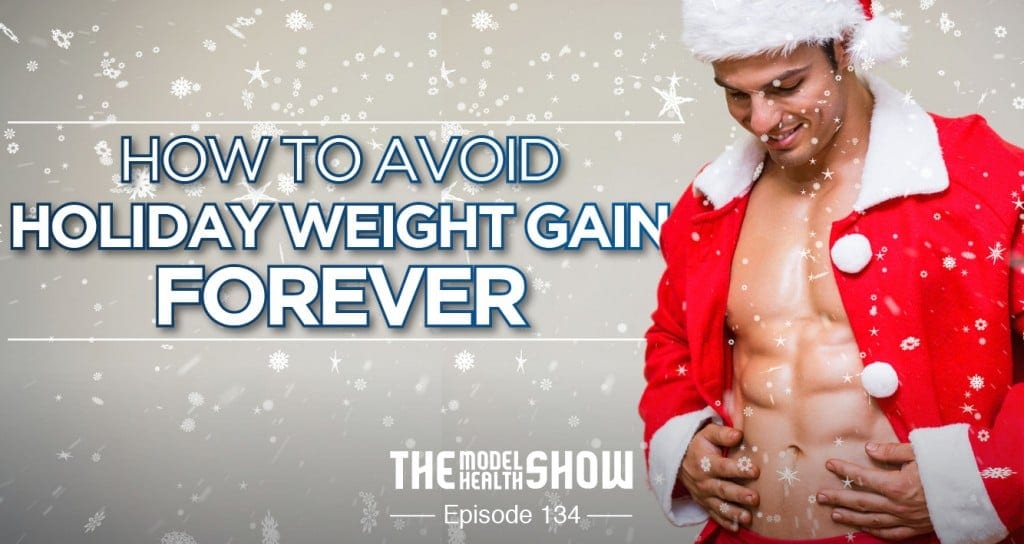 TMHS 134: How To Avoid Holiday Weight Gain FOREVER
Is it possible to eat amazing food, enjoy time with friends and family, and not pack on the pounds this holiday season?
That's what today's episode is all about! Not only is it possible, but it's highly probable once you put these tools and insights into place. You'll be able to avoid holiday weight gain this year and every year after with a few simple shifts in how you do things.
During the show we're covering the top 5 causes of holiday weight gain and how to see them coming from a mile away. A lot of healthy holiday tips forget the fact that it is the holiday and a time to relax and have some fun. So, instead of taking the fun out of the holiday, you can use these tips to enjoy yourself without seeing any depressing news on the scale afterward.
And be sure to follow this up with the value-packed holiday episode we did below in the resources (marked in red). Happy Holidays!
In this episode you'll discover:
What surprising function your kidneys are responsible for.
The 5 biggest causes of holiday weight gain
How peer pressure relates to our food choices.
A great way to let your family know you've changed the way you're eating (without offending them).
Why it's important to understand your own psychology during the holiday season.
How stress impacts holiday weight gain.
Why producing cortisol is an evolutionary advantage.
What type of foods can give you an instant shot of serotonin.
Why sticking to your normal daily routine is important during the holiday.
How exercise can be especially helpful during the holidays.
Smart holiday exercise tips you can implement right away.
What reason rapper Ice Cube would give for holiday weight gain.
The #1 nutrition tip for the holiday season! (Make sure you do THIS!)
How poor sleep during the holiday leads to falling off the wagon.
Why there's a weird evolutionary pull to go gift "hunting" during the holiday season.
What cool, energizing family traditions you can create with your loved ones.
An easy, doable tip to help you avoid grabbing every holiday treat you see.
Items mentioned in this episode include:
Onnit.com/Model – Get your optimal health & performance supplements at 10% off!
Thrive Market – Get your exclusive FREE 2-month membership now!
Thank you so much for checking out this episode of The Model Health Show. If you haven't done so already, please take a minute and leave a quick rating and review of the show on Apple Podcast by clicking on the link below. It will help us to keep delivering life-changing information for you every week!
Get the Free Checklist: "5 Keys That Could Radically Improve Your Energy Levels and Quality of Life"
WANT TO MAKE A BIGGER IMPACT ON THE WORLD?
Take Your Passion For Health And Wellness And Turn It Into A Lucrative Career.
Helping others to transform their health is one of the most rewarding things you can do. No matter what level you're at, or where you are on your own health journey, there are countless people who can benefit from your support! Here you'll learn from the very best instructors in the world in health AND in business to create a fun, thriving career and live life on your terms.