↑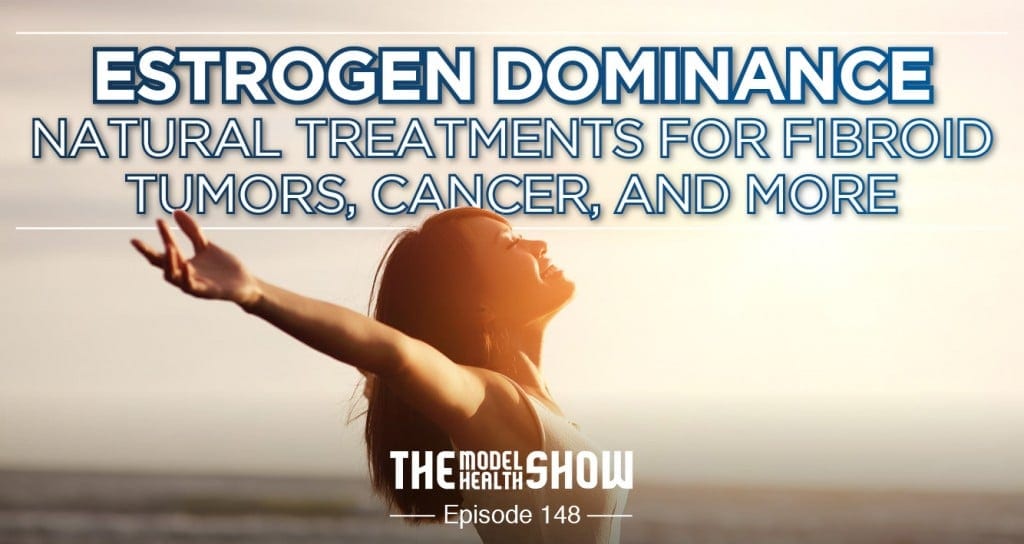 TMHS 148: Estrogen Dominance – Natural Treatments for Fibroid Tumors, Cancer & More
Millions of people worldwide are struggling with the effects of estrogen dominance. It's a growing epidemic that's connected to obesity, fibroid tumors, cancer and more, yet most people have no idea about it.
This episode is focused on lifting the veil that's been hiding estrogen dominance. Today we're going to break down one of the major causes of significant health problems today, plus provide life-changing tools and strategies so that you can truly take back control of your health.
In this episode you'll discover:
How estrogen dominance and cancer impacted the life of my family and changed the course of my career.
What enables estrogen to make cancer tumors grow (this is important!).
Why there's an epidemic of unjustified hysterectomies being done today.
What some of the little known side effects of a hysterectomy are.
What estrogen actually is (there's 3 of them!).
How men and women produce estrogen differently.
How fibroid tumors and endometriosis work.
What aromatization is and how it works.
The critical role that estrogen plays in men's health.
What xenoestrogens are and how they function in our bodies.
Where the most prevalent sources of xenoestrogens are found (you need to know this!).
Which hormone altering compounds may be in your personal care products.
How stress influences estrogen levels.
The interesting role that estrogen plays with your sleep quality.
What roles digestion and elimination play in estrogen dominance.
The 5 biggest keys to prevent and reverse estrogen dominance.
Items mentioned in this episode include:
Thank you so much for checking out this episode of The Model Health Show. If you haven't done so already, please take a minute and leave a quick rating and review of the show on Apple Podcast by clicking on the link below. It will help us to keep delivering life-changing information for you every week!
Get the Free Checklist: "5 Keys That Could Radically Improve Your Energy Levels and Quality of Life"
HEALTHY MEALS EVERYONE WILL LOVE
The Greatest Gift You Can Give Your Family is Health
When you gather your family around the table to share nutritious food, you're not only spending quality time with them - you're setting them up for success in all areas of their lives.
The Eat Smarter Family Cookbook is filled with 100 delicious recipes, plus the latest science to support the mental, physical and social health of your loved ones.