↑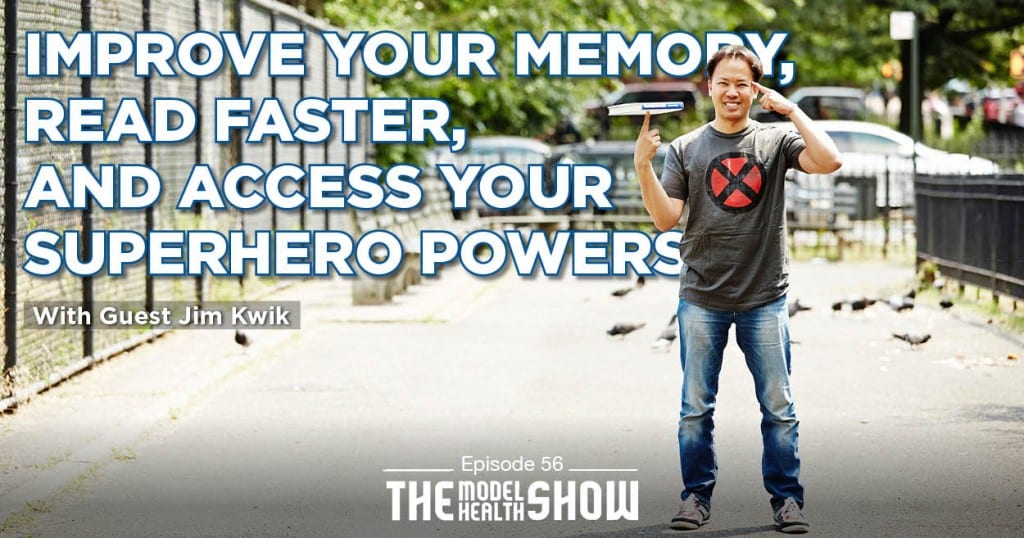 TMHS 56: Improve Your Memory, Read Faster & Access Your Superhero Powers with Jim Kwik
What if you were able to read an entire book every day of your life? Can you imagine how much knowledge you'd have access to? And can you see how valuable you'd become as a leader in business as well as your personal life?
It's well known that we're only using a small fraction of what our brains are capable of. There is so much that the human mind can achieve if we only knew how to access it, and today you're going to learn the first steps.
My guest is a world-renowned learning expert, who does, in fact, read a book a day. He will share with you how he's no more extraordinary than you are, and how it's just a matter of learning some basic tools to access your superhuman potential.
In this episode you'll discover:
How someone with learning difficulties became a world-leading memory expert.
How school teaches us what to learn but not HOW to learn.
Why extremely successful leaders and celebrities look for ways to improve their brain.
How Jim Kwik ended up on a airplane with the cast of X-Men: Days of Future Past.
The #1 key to improving your memory (it's simple, but profound!)
Why two-thirds of your memory is under your complete control.
Why the school system hasn't changed much, even though the world has.
The 3 keys to remembering anything.
What common things distract our attention and prevent us from being present.
A game-changing accelerated learning technique that I use.
How one simple trick can make you read 25 to 50 percent faster immediately.
Why using your body in a different way can improve your brain function.
Items mentioned in this episode include:
Get the Free Checklist: "5 Keys That Could Radically Improve Your Energy Levels and Quality of Life"
HEALTHY MEALS EVERYONE WILL LOVE
The Greatest Gift You Can Give Your Family is Health
When you gather your family around the table to share nutritious food, you're not only spending quality time with them - you're setting them up for success in all areas of their lives.
The Eat Smarter Family Cookbook is filled with 100 delicious recipes, plus the latest science to support the mental, physical and social health of your loved ones.