↑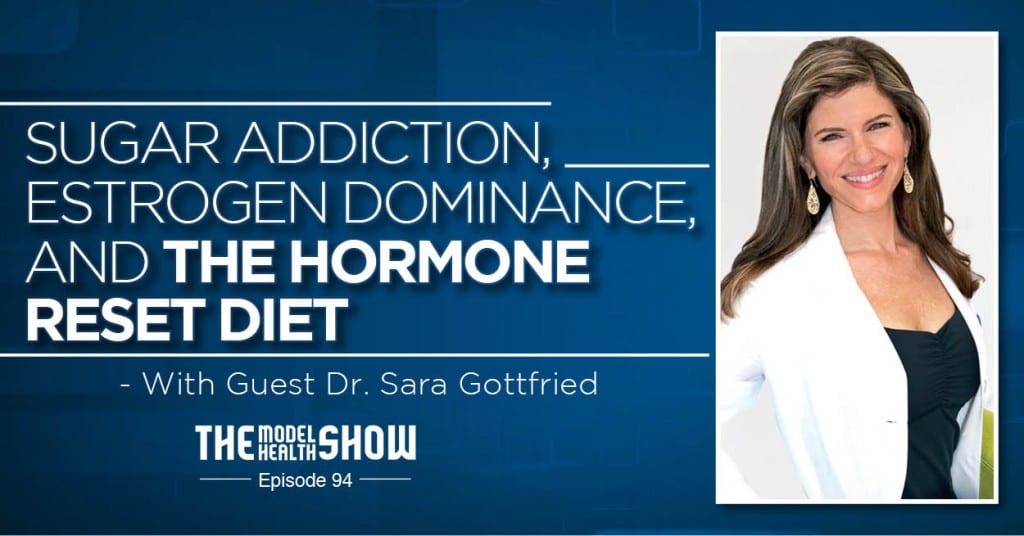 TMHS 94: Sugar Addiction Estrogen Dominance & The Hormone Reset Diet with Dr. Sara Gottfried
A statement that Dr. Sara Gottfried made at the end of this episode sent powerful chills right down my spine. She spoke to the powerful truth about a women's work on this planet, and how important it is to get your body in balance. When you hear this statement, you will know it.
Leading up to that, we have one of the most valuable shows yet, with tips and insights about estrogen dominance (in men and women), sugar addiction, and how your gut microbiome is determining whether you are fit or fat. Dr. Gottfried is a Harvard and MIT trained physician who really knows her stuff. She diligently scoured through nearly one thousand research papers to create The Hormone Reset Diet so that people can take what works and discard the rest.
She concentrates everything down into a way that makes sense. It's easy, doable, and (most importantly) it's backed by hardcore science. She's not tossing out ideas that may or may not work. She's here to share with you strategies that are proven to be effective. All you need to do is listen in, apply some of the things you learn, and see the results for yourself.
In this episode you'll discover:
Why so many people who focus on calories struggle to lose weight.
What the 7 hormones of metabolism are.
Why reseting estrogen is an important first step for both women AND men.
How estrogen dominance can lead to unwanted deposits of fat on your body.
Why conventionally raised beef is incredibly problematic for your health.
How dietary fiber helps eliminate estrogen from your system (this is critical!).
What your estrobolome is and how it shapes your health.
Why compartmentalizing your health is a huge problem.
Simple tips you can use to move your body more throughout the day.
What some of the underlying causes of sugar addiction are.
Why sugar substitutes may be even worse for you than sugar itself.
How the bacteria in your gut can determine whether you are overweight or not.
Items mentioned in this episode include:
Get the Free Checklist: "5 Keys That Could Radically Improve Your Energy Levels and Quality of Life"
HEALTHY MEALS EVERYONE WILL LOVE
The Greatest Gift You Can Give Your Family is Health
When you gather your family around the table to share nutritious food, you're not only spending quality time with them - you're setting them up for success in all areas of their lives.
The Eat Smarter Family Cookbook is filled with 100 delicious recipes, plus the latest science to support the mental, physical and social health of your loved ones.