↑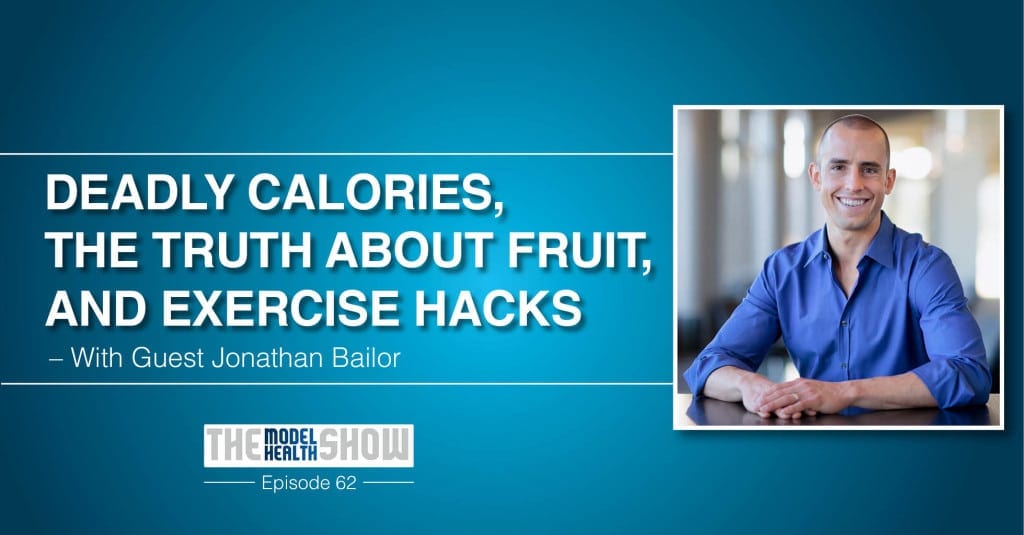 TMHS 62: Deadly Calories, The Truth about Fruit & Exercise Hacks with Jonathan Bailor
Can losing weight really be that difficult?
Isn't it as simple as eat less, burn more, and you'll see that scale move, or did we all just miss the memo?
Millions of people worldwide struggle with conventional weight loss methods each year, and less than 10 percent of them keep the weight off long-term.
Logically speaking, there is a glaring hole in the way that standard diet and weight loss information is being disseminated.
The system is broken. Badly broken. And in order to take back control of our health, we have to shift our attention to things that truly matter.
Our misguided focus on controlling calories as the means for weight loss has resulted in rates of obesity and diabetes skyrocketing in the last few decades.
Today it's time to make a change, and expose The Calorie Myth for good!
Our guest, New York Times Bestselling Author Jonathan Bailor, is here to share game-changing insights about weight loss, exercise, food cravings, and a whole lot more.
In this episode you'll discover:
Why cutting or adding calories to change your weight won't necessarily work.
How we become judgmental about ourselves and others when conventional weight loss methods fail.
Why most dieters are focused on calories (this is an ah-ha! moment for sure).
What we need to have as a focal point instead of calories to achieve a healthy weight.
How focusing on calories can actually be deadly.
The shocking truth about diabetes (the health AND financial epidemic).
What your "set-point" is and how to change it.
Why two people can eat the same thing and only one of them gains weight.
Why your performance goal should determine your diet.
Which fruits you need to be cautious of (this might surprise you!)
Why fruits and vegetables are NOT interchangeable.
How to improve the taste of green smoothies without spiking insulin.
Why we tend to desire sugar and sweetness more than any other taste sensation.
The truth about where we get our food cravings.
Why our exercise misinformation is tied directly to our calorie misinformation.
An exercise hack that beats conventional "cardio" to burn fat faster.
The #1 marker to know how often you need to exercise.
Items mentioned in this episode include:
Get the Free Checklist: "5 Keys That Could Radically Improve Your Energy Levels and Quality of Life"
WANT TO MAKE A BIGGER IMPACT ON THE WORLD?
Take Your Passion For Health And Wellness And Turn It Into A Lucrative Career.
Helping others to transform their health is one of the most rewarding things you can do. No matter what level you're at, or where you are on your own health journey, there are countless people who can benefit from your support! Here you'll learn from the very best instructors in the world in health AND in business to create a fun, thriving career and live life on your terms.