↑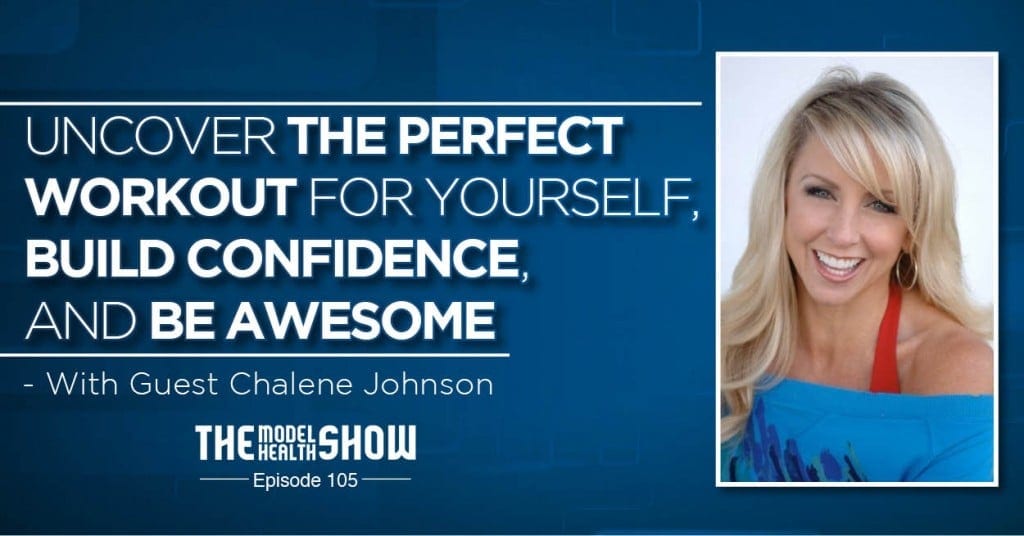 TMHS 105: Uncover The Perfect Workout For Yourself, Build Confidence & Be Awesome with Chalene Johnson
Confidence is everything.
Confidence is the sole underpinning of every action we take in our lives. Truly, we wouldn't do anything if we didn't believe, even a little bit, that we will succeed in making it happen.
Confidence does not mean that you don't have fear. This is the big mistake that trips most people up.
Fear is natural. Fear is normal. Fear is actually the foundation on which incredible confidence can be built. Without fear we may not take something seriously and truly prepare. Without confidence there is no action at all.
If anyone knows a thing or two about building confidence, it's New York Times bestselling author Chalene Johnson. She's built an empire from the ground up, in multiple highly competitive industries, looking fear in the face the whole way.
Today she's here to share her most powerful secrets for building your self-confidence and self-love. Some of these tips may surprise you, but you definitely can't argue with the results.
She is also going to share a powerful exercise that will help you figure out the perfect workout for yourself. When I did the exercise I was surprised what came up, but it put a huge smile on my face and lots of excitement because it made perfect sense.
Chalene is a phenomenon, and I'm truly honored to be able to share this with you. But, remember, the tips don't work unless you work it. So, take action on what you learn so that you can see the results firsthand for yourself!
In this episode you'll discover:
What the word "holistic" really means.
What success really looks like "behind the scenes".
How Chalene took action to solve a problem in the fitness industry.
What a "Soulmate Workout" is and how to find yours.
How your perception determines whether exercise is a punishment or reward.
Why Chalene doesn't diet down for exercise videos.
Why you might want to research before you choose a workout.
A powerful exercise to connect with the fitness that fits you.
Why self-love is more critical than people realize.
How to break away from negative self-talk.
Why your brain is hardwired to look for problems.
How to build your self-confidence (and how it can go wrong!).
Items mentioned in this episode include:
Thank you so much for checking out this episode of The Model Health Show. If you haven't done so already, please take a minute and leave a quick rating and review of the show on Apple Podcast by clicking on the link below. It will help us to keep delivering life-changing information for you every week!
Get the Free Checklist: "5 Keys That Could Radically Improve Your Energy Levels and Quality of Life"
WANT TO MAKE A BIGGER IMPACT ON THE WORLD?
Take Your Passion For Health And Wellness And Turn It Into A Lucrative Career.
Helping others to transform their health is one of the most rewarding things you can do. No matter what level you're at, or where you are on your own health journey, there are countless people who can benefit from your support! Here you'll learn from the very best instructors in the world in health AND in business to create a fun, thriving career and live life on your terms.