↑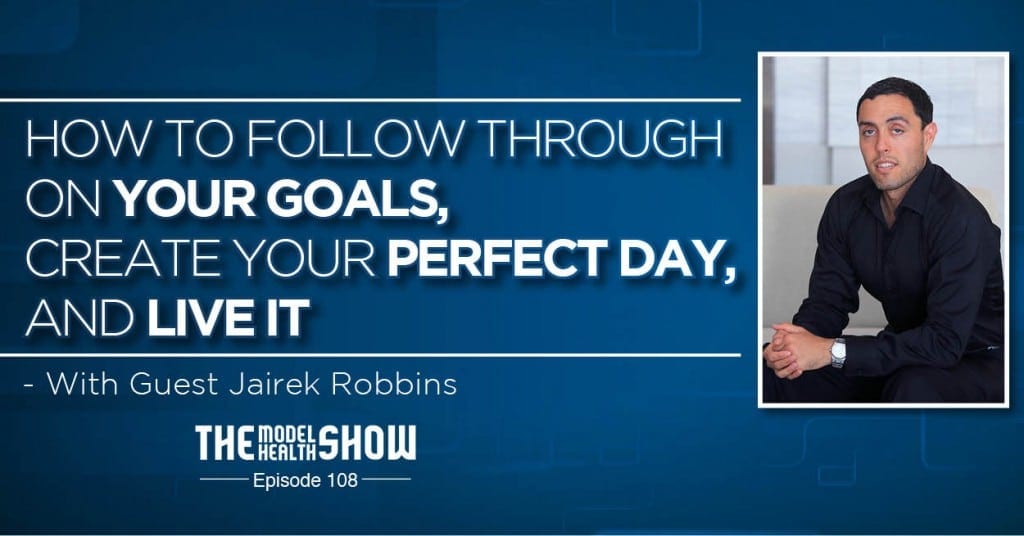 TMHS 108: How the Follow Through on Your Goals, Create Your Perfect Day & Live It with Jairek Robbins
Knowledge is not power.
Though we've been inundated with the idea that knowledge is power, it's simply not true.
What good is knowledge if we don't use it?
The knowledge we acquire through our life experiences, through education, through study and introspection, have all the potential power in the world. But, it's just that, potential power, until you decide to do something with it.
When knowledge is applied, that's when change can happen. That's when the metaphorical mountains can be moved. That's when life as we know it is changed.
So, from this day forward know that knowledge APPLIED is power, and taking action on the things you've learned is the key to having the results you truly want.
To help anchor this in, and to help us become more skilled at applying the things we learn, we brought on the phenomenal Jairek Robbins.
Jairek is a bestselling author and success coach who has been fortunate enough to take a masterclass on being surrounded by a lot of knowledge, but not doing anything with it.
He's learned what holds himself and the rest of us back from doing the things necessary to get the results we want in our lives. Get ready because the tips and insights he's sharing today are absolutely game-changing!
What the 33 percent rule is and how it can revolutionize your relationships.
How people can have radically different views of the same situation.
What triggered Jairek to finally make changes to his life to become successful and healthy.
Why even if you're not ready for something, it can still "soak in" and help you.
What the critical piece of "knowing" something really is.
How humans can actually walk on fire (what it means and my experience doing it!)
How your mind and emotions can powerfully affect your physiology.
Why being emotionally broken and poor can break down your body.
How you can create and live your own perfect day.
How to work towards changing your body while still appreciating the one you have.
What two types of people there are when it comes to goal setting (which one are you?)
Why you'd better celebrate any progress you make.
The real reasons that we don't follow through even when we KNOW what to do.
Items mentioned in this episode include:
Get the Free Checklist: "5 Keys That Could Radically Improve Your Energy Levels and Quality of Life"
WANT TO MAKE A BIGGER IMPACT ON THE WORLD?
Take Your Passion For Health And Wellness And Turn It Into A Lucrative Career.
Helping others to transform their health is one of the most rewarding things you can do. No matter what level you're at, or where you are on your own health journey, there are countless people who can benefit from your support! Here you'll learn from the very best instructors in the world in health AND in business to create a fun, thriving career and live life on your terms.