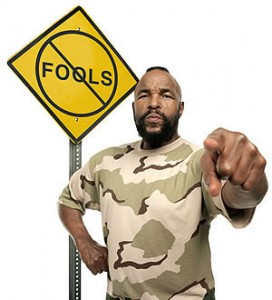 Over a decade ago I was diagnosed with a devastating spinal condition that threatened to leave me crippled for life.  Degenerative disc disease was the diagnosis I received, and every conventional assessment said that there wasn't any hope for me.
For 2 years I believed them, and spent every waking hour in pain.  Every night I had to medicate myself, because just one movement would shoot pain through my body that would instantly wake me up.
Yes, it was a very tough time.  But looking back on it, it's the greatest thing that ever happened to me.
The first thing that I did to get well was make the DECISION to get well, no matter what challenges I may face.  Decision is from the Latin "de" meaning from, and "cider" which means to cut.  So when you make a REAL decision about something, you cut away any other possibility of anything happening except the result you want.
This is not airy fairy, hocus pocus.  These are real faculties we have to shift our attention, and to use parts of our brain like the Reticular Activating System to zero in on the resources we need.
It took me a total of 6 weeks to completely heal my spine.  To go from barely being able to walk, to running, to lifting weights, exercising, and playing with my kids… I KNOW what's possible in this life. And that is a gift that can never be taken away.
Many people don't know this, but the first thing that came up for me in my journey to heal was the absolute knowing that I had to stop eating "fast food." I didn't exactly know why, but me intuition was very firm in this approach.
I was the guy who would eat 3 double cheeseburgers and a super-size fry.  I didn't even have a salad my entire life until my mid-twenties.  So leaving my fast food tastiness was quite a leap for me, but every fiber of my being knew that it was critical to get where I wanted to be.
Everybody knows that fast food isn't healthy, but most people don't know exactly why.  Recently a huge wave of disclosure has been coming out about the fast food industry atrocities.  The latest one in Time magazine, disclosing the dirty little secret of the Chicken McNuggets.
According to the report, McDonald's has been using known biological poisons like dimethlpolysiloxane (an anti-foaming agent used to make Silly Putty) and TBHQ (a chemical preservative that can cause instant death). These substances are strategically added to preserve the shelf life of their food and to add more "flavor" to seal the deal.
It's now become very clear that fresh, live food is the ideal food for the human body.  And live food is SUPPOSED to breakdown and decompose at some point.  If your food is made with chemicals to manipulate it's shelf life for years on end, you can be assured that the effects it has on your tissue matrix will end in disaster.
Have you ever been cleaning out your car or your house and found an old McDonald's french fry sitting there?  It's been a common experience in many of our lives, but we never stop to ask ourselves, "Why in the world does this fry look the same?!"  It's like some type of a freakish edible toy.  And with the hydrogenated oil that it's cooked in, the reality that it's more plastic than food is NOT an exaggeration.
Partially hydrogenated oil is actually one molecule away from being plastic. To read more on it, check out this article which discloses the deadly ingredients hidden in processed foods:  Hidden Food Additives
As for the action steps to take:  Make it a mandate that you no longer put this garbage in yourself OR your kids developing bodies. It's been shown that the strongest impacts are actually the genetic mutations that happen in 2nd and 3rd generations from eating these fake foods.  So your kids and their kids are much more likely to develop cancer, diabetes, and heart disease.
There is nothing more important than the health of your family.  Making your own fresh meals is one of the greatest gifts that you can share as a parent. You are what you eat, and the food made by you has the love, care, and attention that your family deserves.
I know that times can be hard and stressful trying to raise a family in this busy world.  But it's in those moments when choosing what you're going to feed your family, that decides the level of health and happiness that they'll experience for years to come.
Leave your comment below and share your take on the fast food industry, and what you've done to avoid the drive through in this busy world.