↑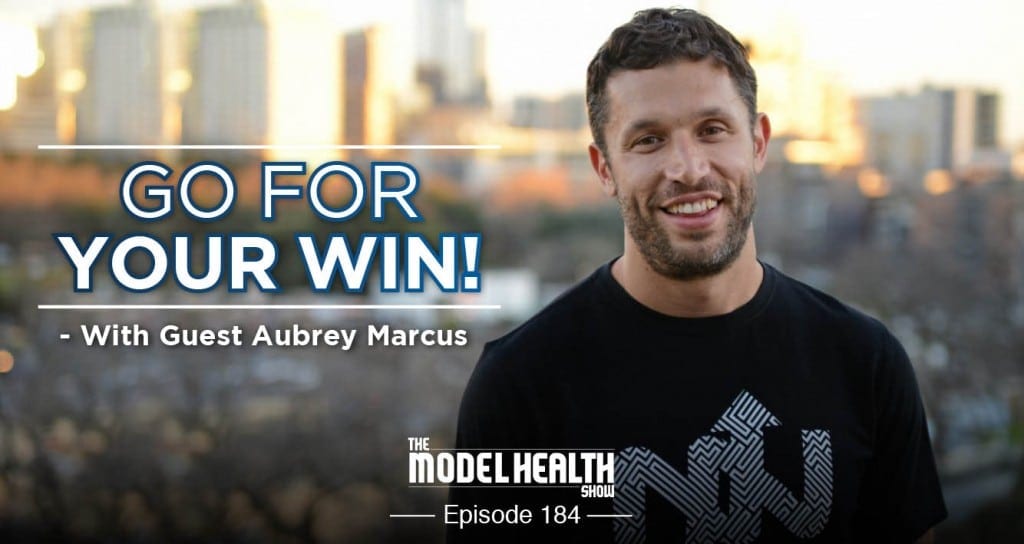 TMHS 184: Go For Your Win – With Aubrey Marcus
Billie Jean King said, "A champion is afraid of losing. Everyone else is afraid of winning."
It's not that we are incapable of winning. It's not that the life of our dreams is out of our reach. It's the fact that many of us forfeit our shot to go for our win because of unwarranted fear and a few other nasty ingredients.
Well, what if you got your hands on the ingredients for a much tastier recipe where YOU get to live the life that you were destined to? That's exactly what you're going to get access to today. On this episode we have the founder and CEO of the mega-successful human optimization company Onnit, the great Aubrey Marcus.
Aubrey is the walking, talking example of what living a great looks like. He'll definitely argue that it wasn't always like that. At one point he was down to his last dollar working to make his dream come true. Now he runs a multi-million dollar company that's ushered in a new wave of integrity and care into the supplement and sports performance industry. He went for his win and there was no looking back. Many years and life lessons later, Aubrey is on a mission to share what he's learned along the way. I'm excited to share this with you and I hope this is a catalyst for you to go for your win too!
In this episode you'll discover:
Why the nucleus is not really the "brain" of your cells.
What it means to Go For Your Win.
What it means to have a purpose deficiency.
What the two parts of your mission are (this is important!).
How to uncover what your passion is.
How to create connections with others that can help you to live a rich life.
Why your beliefs are a strong indicator of whether you'll be successful or not.
Why choice is really a superpower.
What it means to practice toughness.
What the primary force of resistance is in your life.
How to gracefully deal with attachment.
How to handle and traverse through apathy to be your best self.
Items mentioned in this episode include:
Thank you so much for checking out this episode of The Model Health Show. If you haven't done so already, please take a minute and leave a quick rating and review of the show on Apple Podcast by clicking on the link below. It will help us to keep delivering life-changing information for you every week!
Get the Free Checklist: "5 Keys That Could Radically Improve Your Energy Levels and Quality of Life"
HEALTHY MEALS EVERYONE WILL LOVE
The Greatest Gift You Can Give Your Family is Health
When you gather your family around the table to share nutritious food, you're not only spending quality time with them - you're setting them up for success in all areas of their lives.
The Eat Smarter Family Cookbook is filled with 100 delicious recipes, plus the latest science to support the mental, physical and social health of your loved ones.