Many people make New Year's resolutions to (finally) get in shape, but see their efforts dwindling away over the following weeks. In this TV appearance on The Best of STL, I'm sharing 3 things you can do to getting in shape DURING the holiday season. You can use this time to get some momentum going as you head into the new year, and make this your best year ever! And as my gift to you, here's the Chocolate Truffle recipe featured on the show:
Chocolate Cinnamon Truffles *1 cup almonds, (if you can soak and dehydrate) *½ cup soaked dates, pitted *4 tablespoon raw Cacao Powder *2 tablespoon raw Goji berries (unsoaked) *½ teaspoon cinnamon *¼ teaspoon vanilla *¼ cup water (can use the date water) Simply place all the ingredients in the food processor and blend until smooth, achieving a dough-like consistency. You will have to stop a few times and scrap the edges of the processor, and possibly add more water to get the texture you want. Once done, take a spoonful and roll in your hands to make nice bite size balls. Then place the truffles on a small plate with cinnamon to roll them in for a nice powdery coat. Enjoy!!
And here's my book The Key to Quantum Health: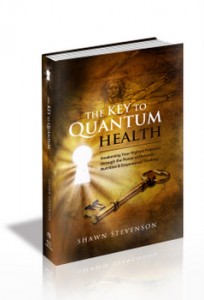 Please share what your favorite healthy holiday dish is going to be this year down below.  And have a happy holiday!